Supplementary Graphs
This page contains graphs comparing NBE log likelihood to that of Gibbs sampling or belief propagation on WinMine models, for each of 50 scenarios. The scenarios primarily differ in the number of query and free variables. Each graph corresponds to one of the cells in Table 3. See the paper for more details on each scenario.
The error bars on each data point represent four standard deviations (two in each direction). Each graph also contains the line y=x, for comparison. Some differences that do not appear statistically significant are significant by other measures (e.g., paired t-test).
To see the raw graph directory, click here.
Marginal queries
Gibbs sampling: 1 chain of 1,000 samples
---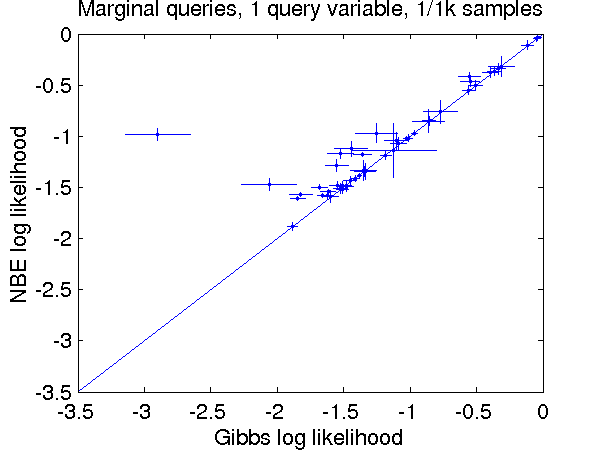 ---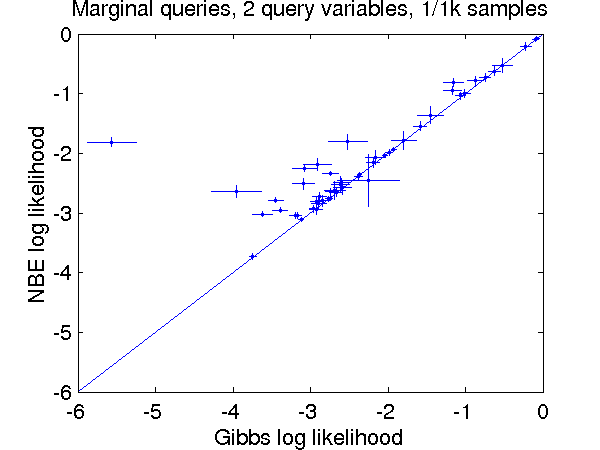 ---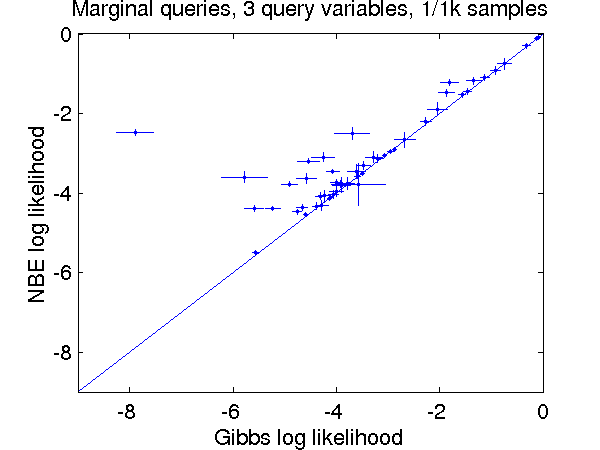 ---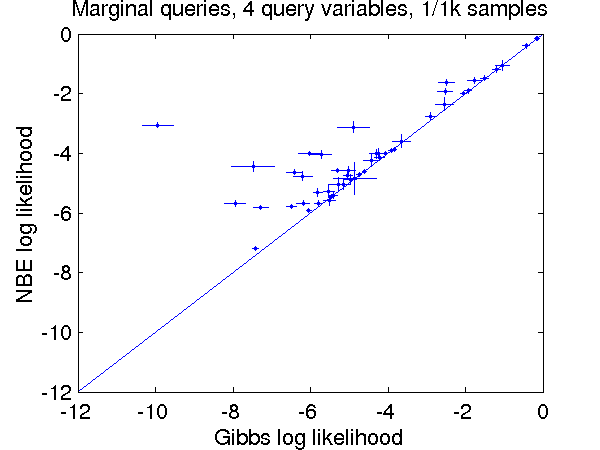 ---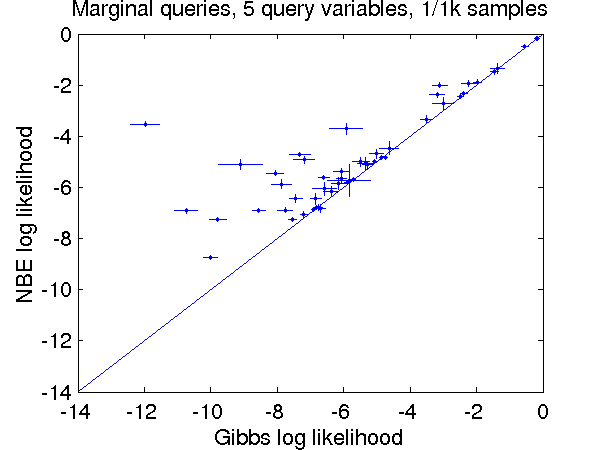 ---
Gibbs sampling: 10 chains of 1,000 samples
---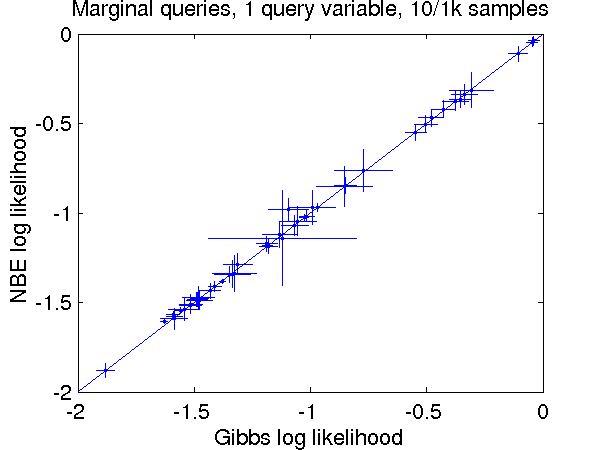 ---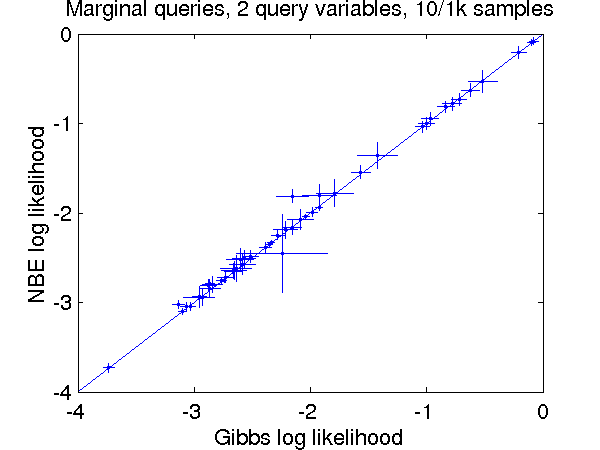 ---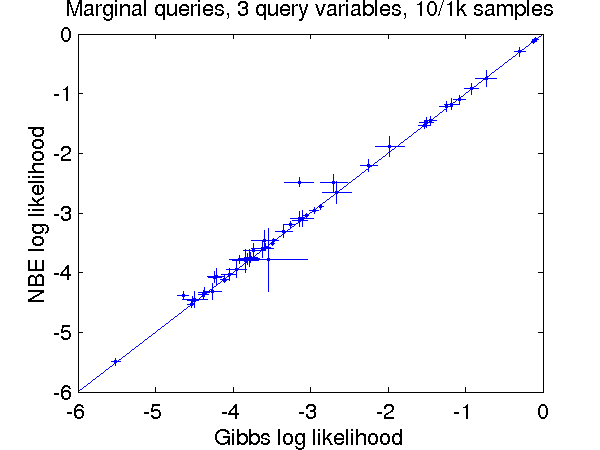 ---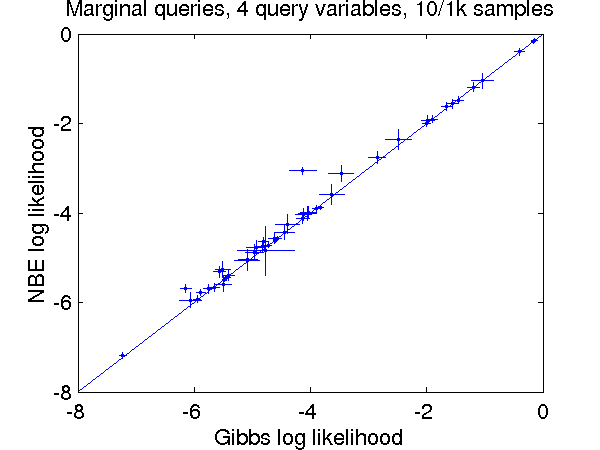 ---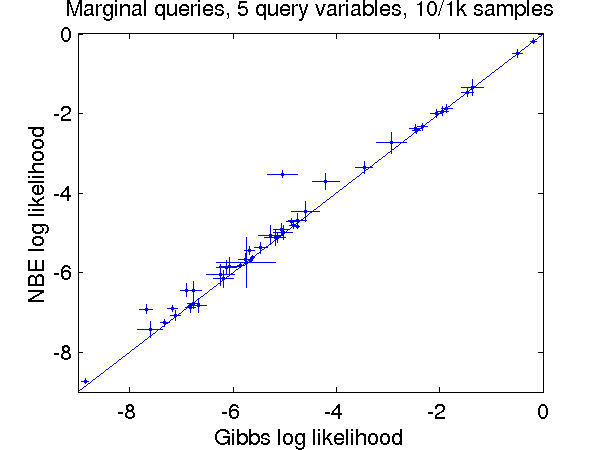 ---
Gibbs sampling: 10 chains of 10,000 samples
---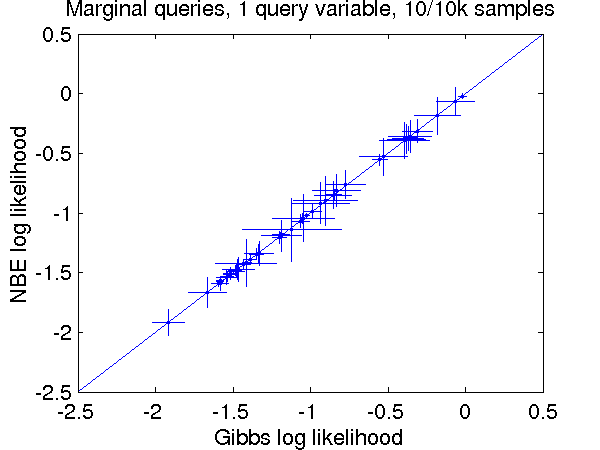 ---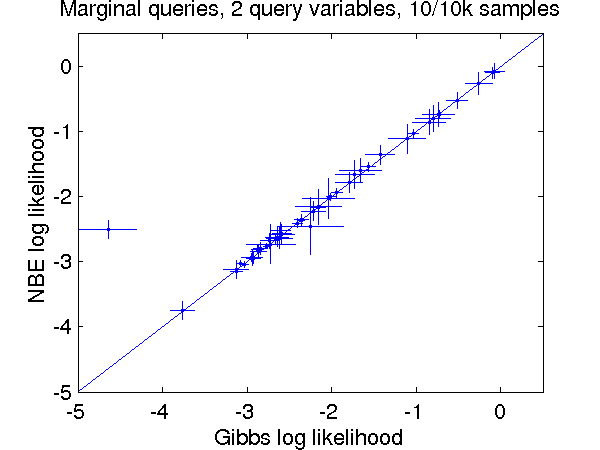 ---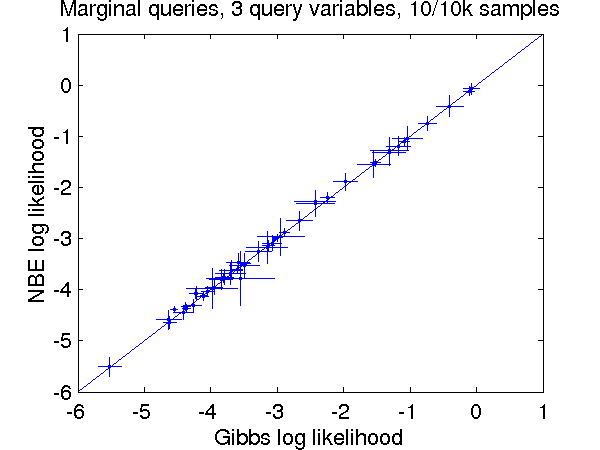 ---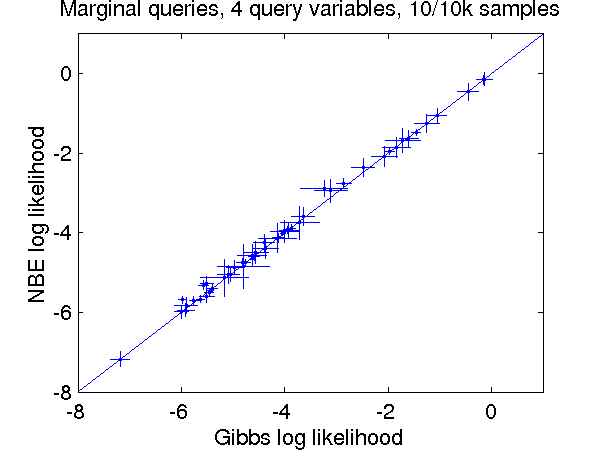 ---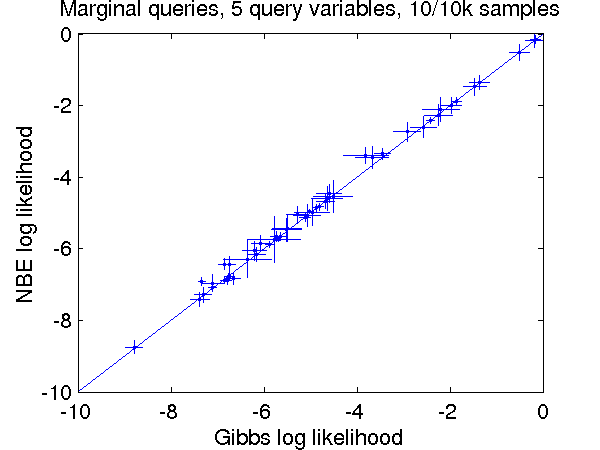 ---
Single-variable queries
Gibbs sampling: 1 chain of 1,000 samples
---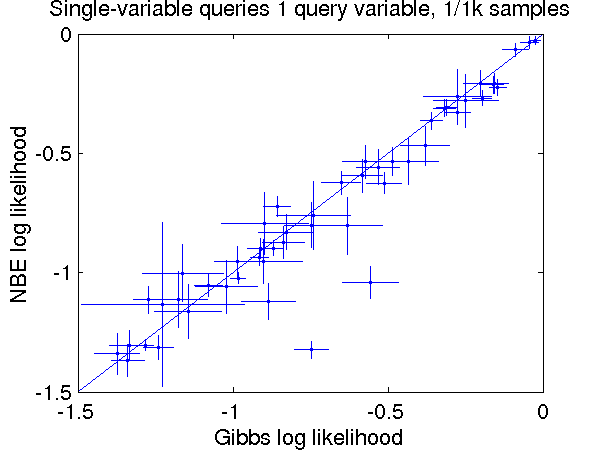 ---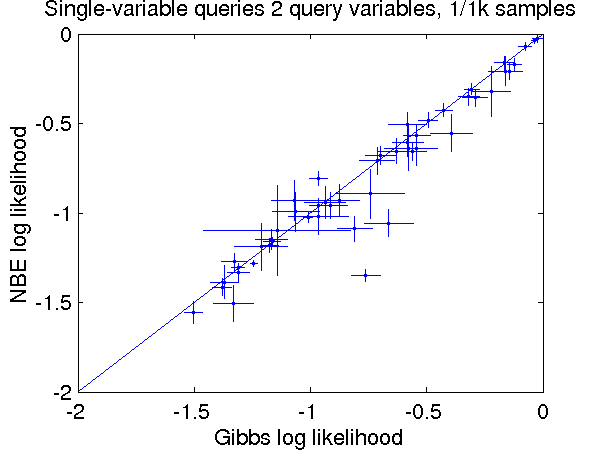 ---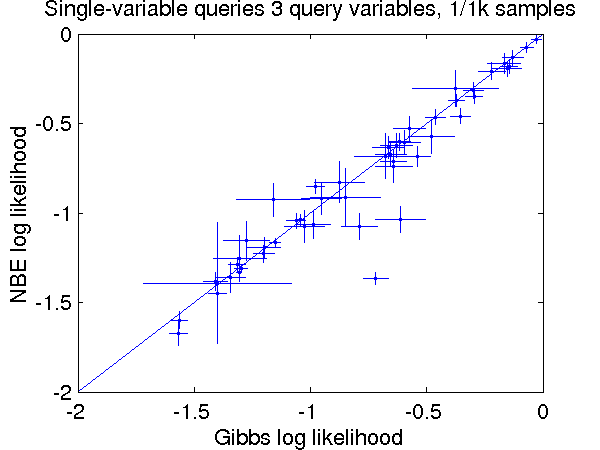 ---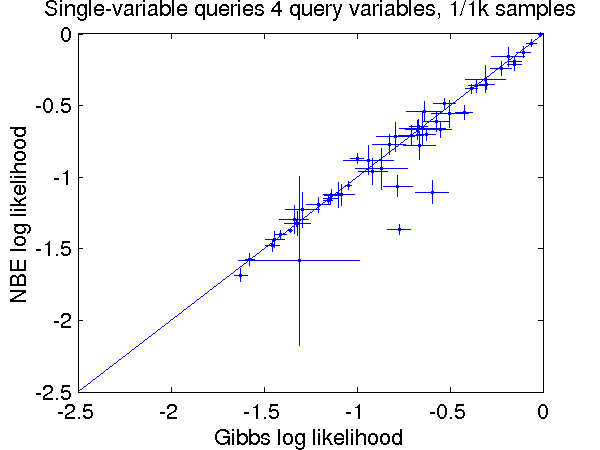 ---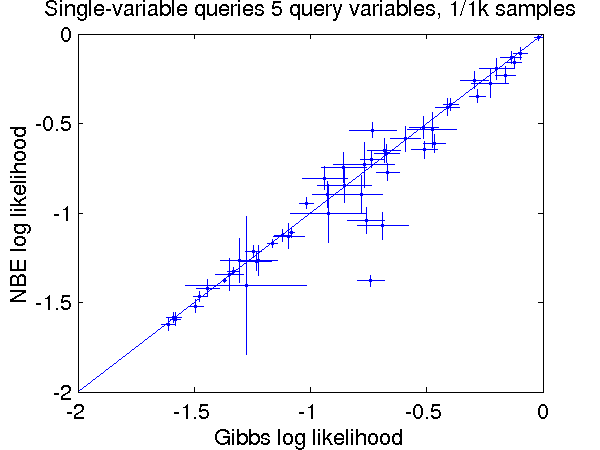 ---
Gibbs sampling: 10 chains of 1,000 samples
---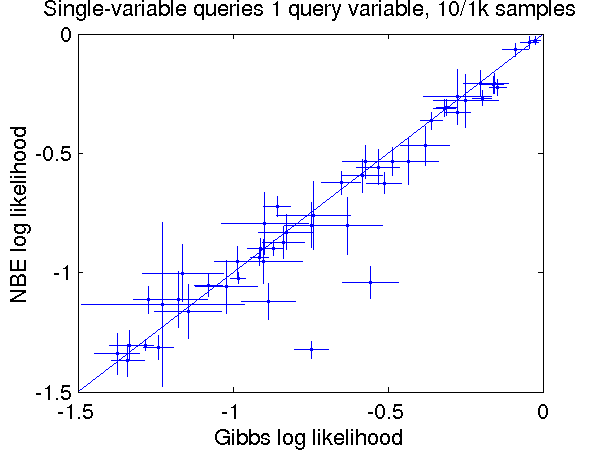 ---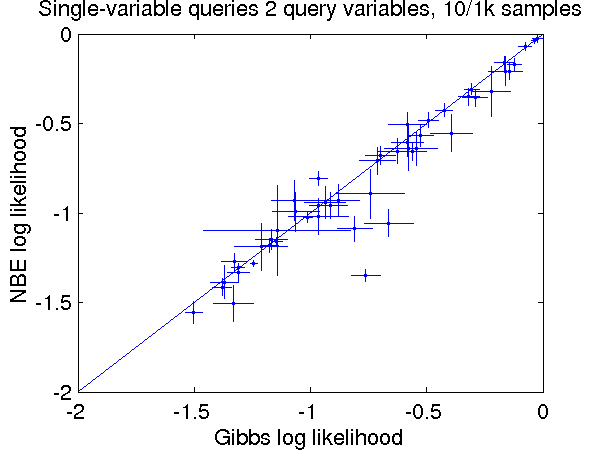 ---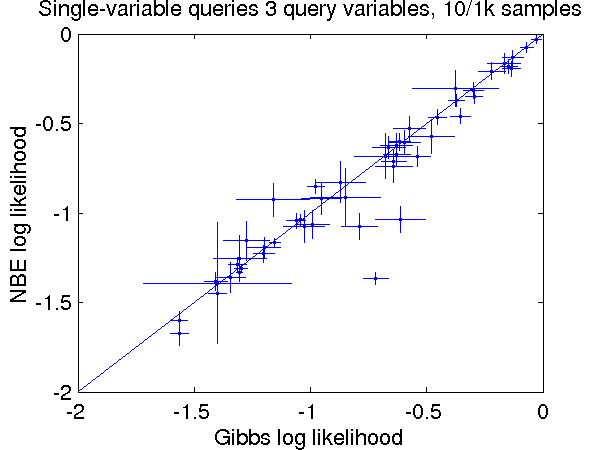 ---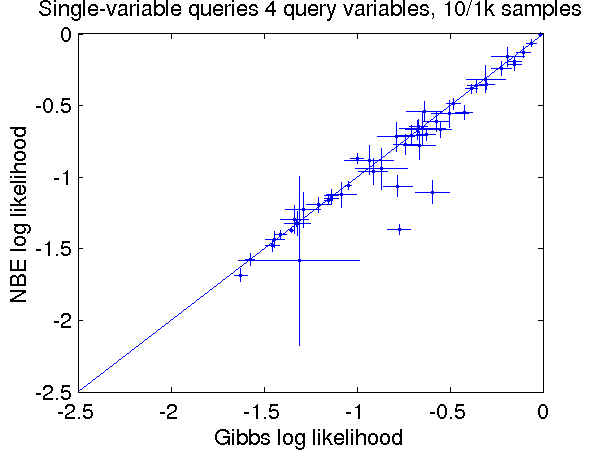 ---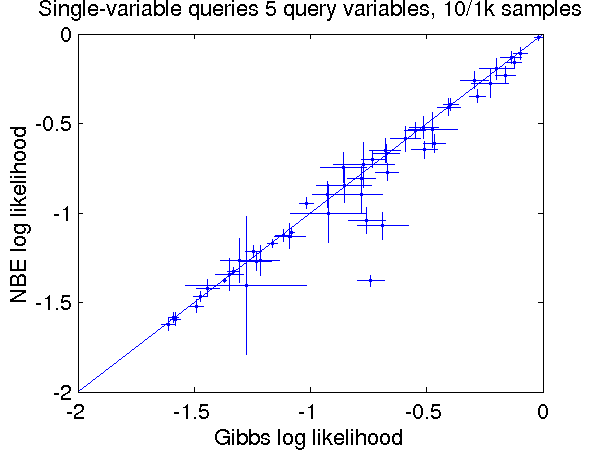 ---
Gibbs sampling: 10 chains of 10,000 samples
---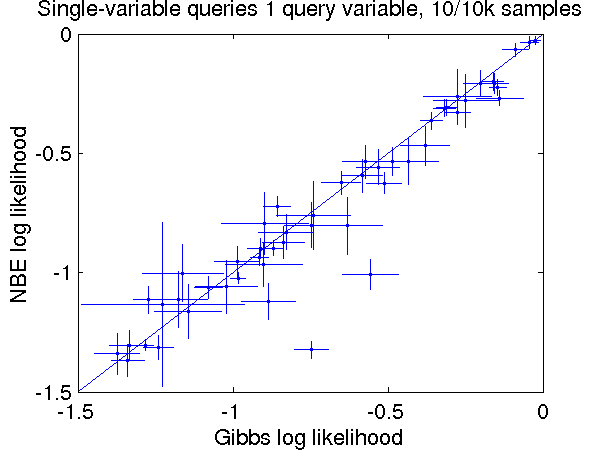 ---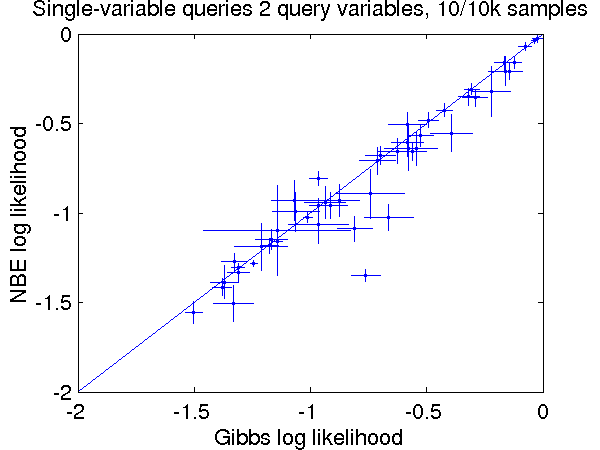 ---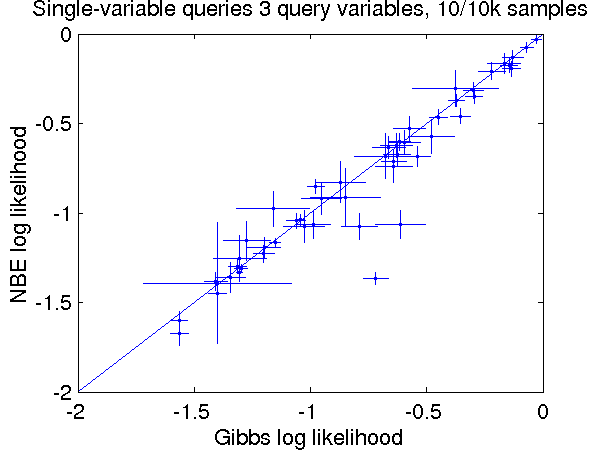 ---
---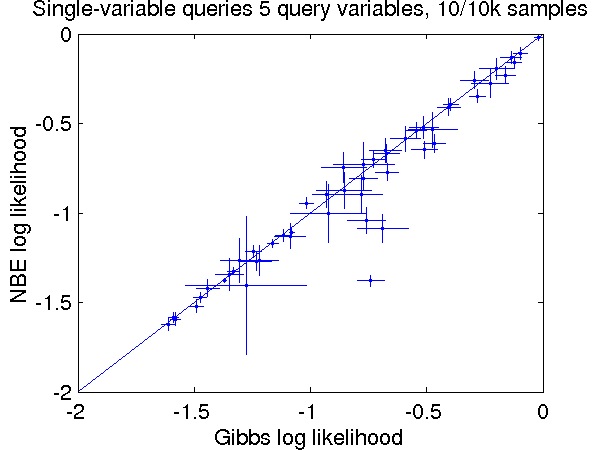 ---
Belief propagation
---
---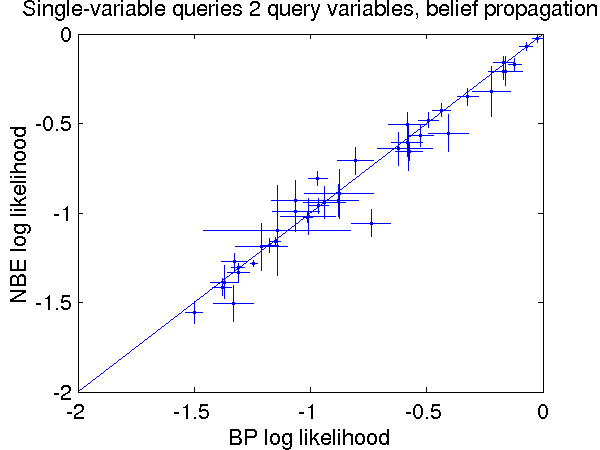 ---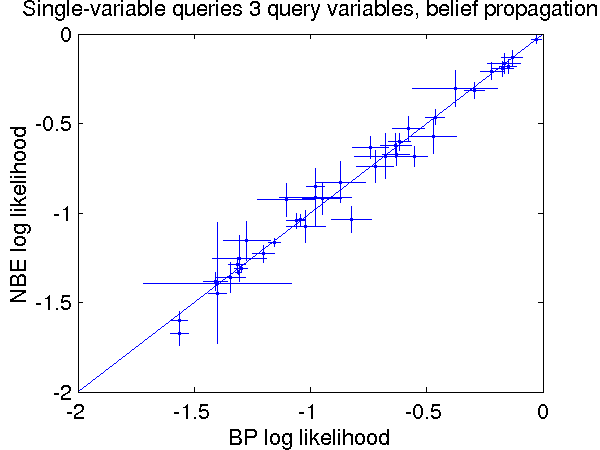 ---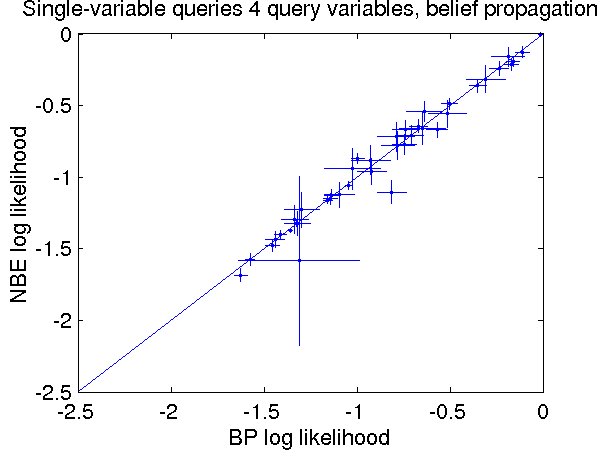 ---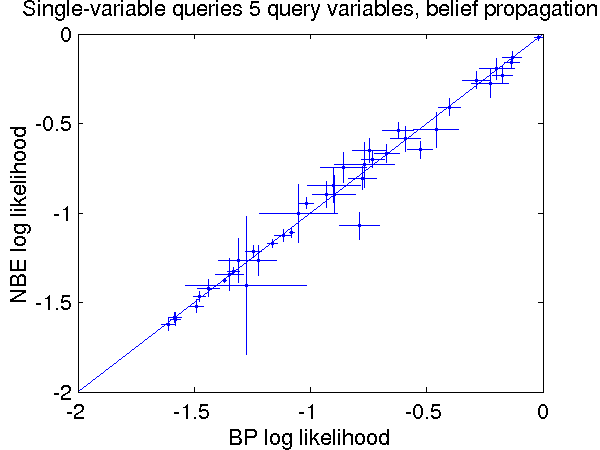 ---
Multiple-variable queries
Gibbs sampling: 1 chain of 1,000 samples
---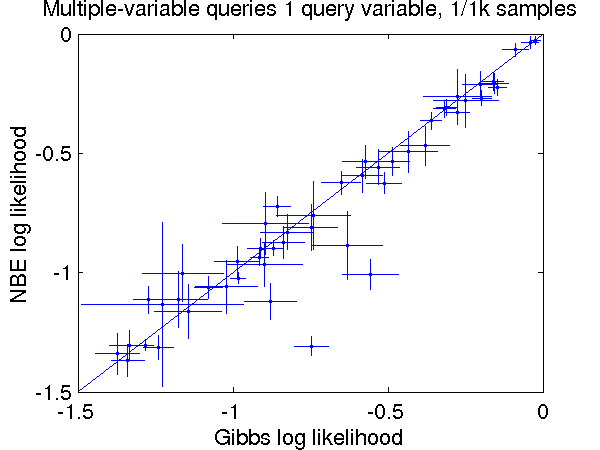 ---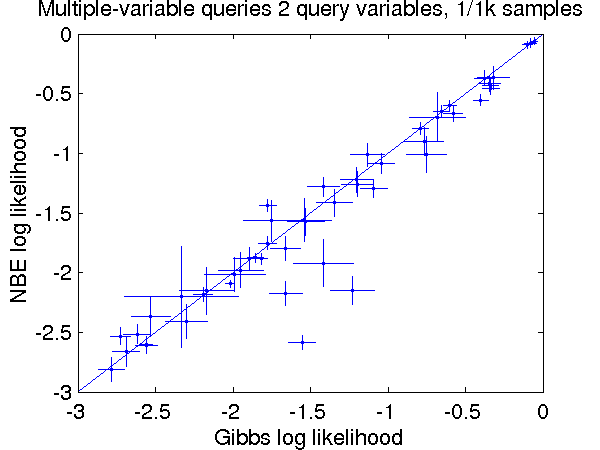 ---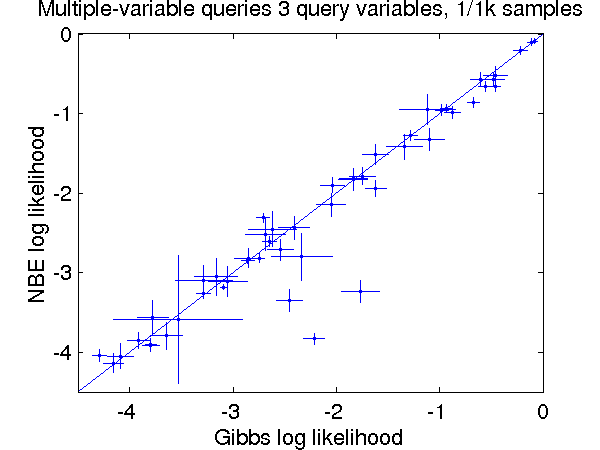 ---
---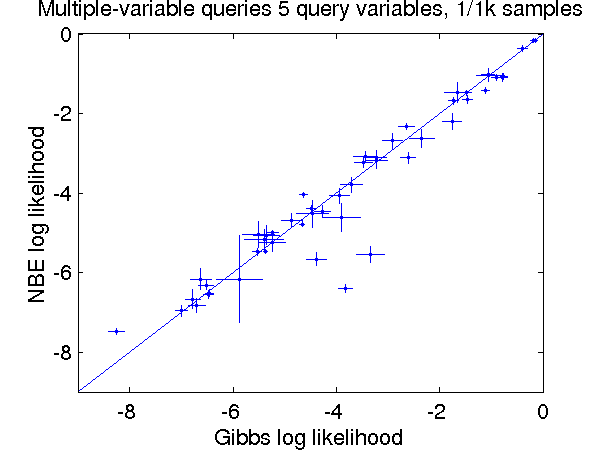 ---
Gibbs sampling: 10 chains of 1,000 samples
---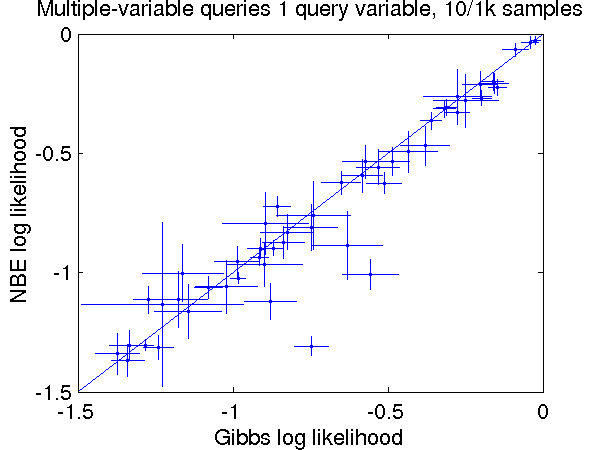 ---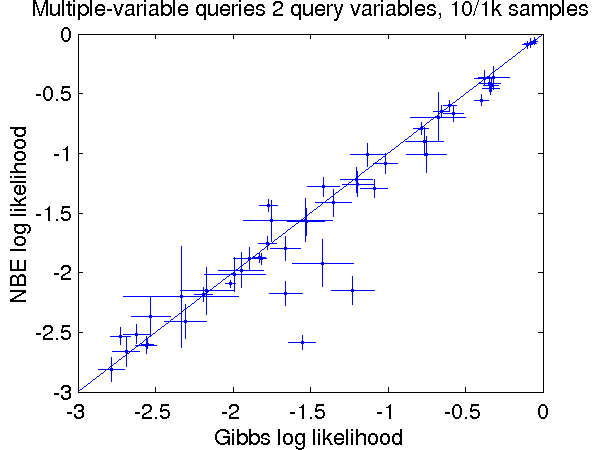 ---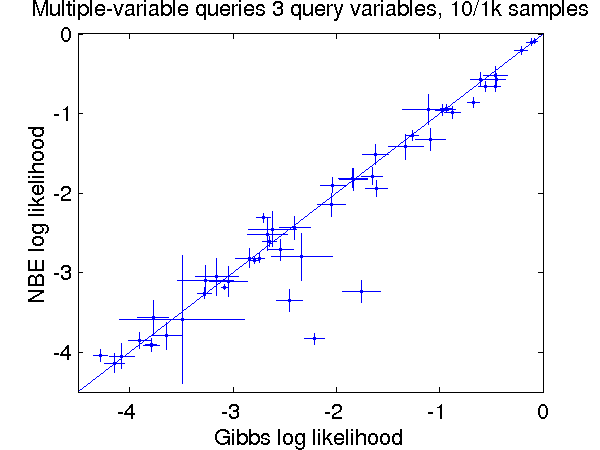 ---
---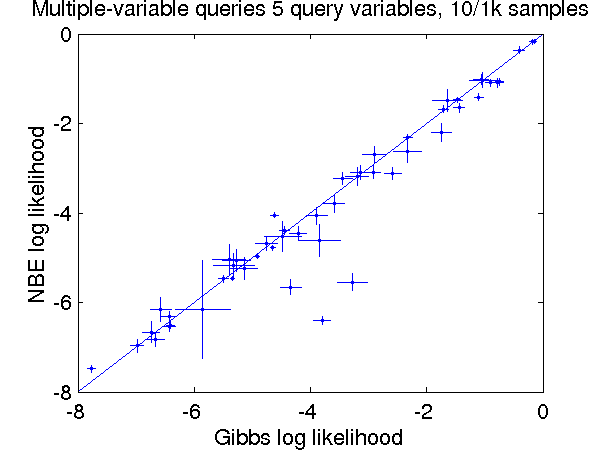 ---
Gibbs sampling: 10 chains of 10,000 samples
---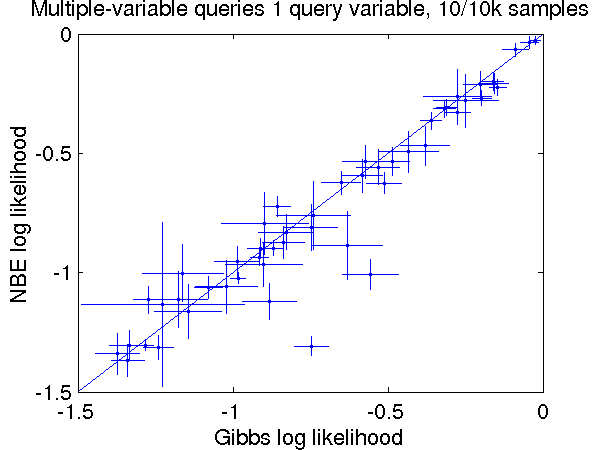 ---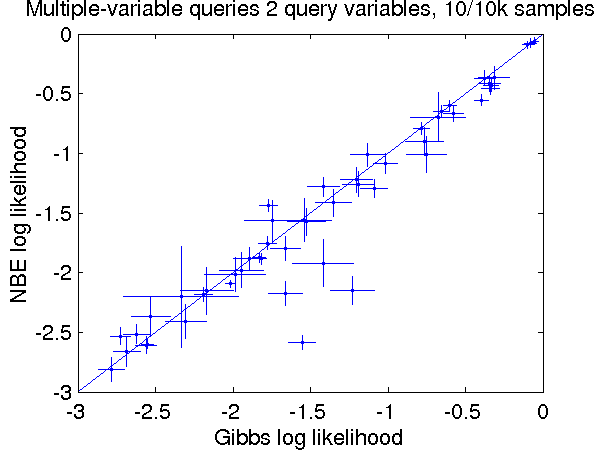 ---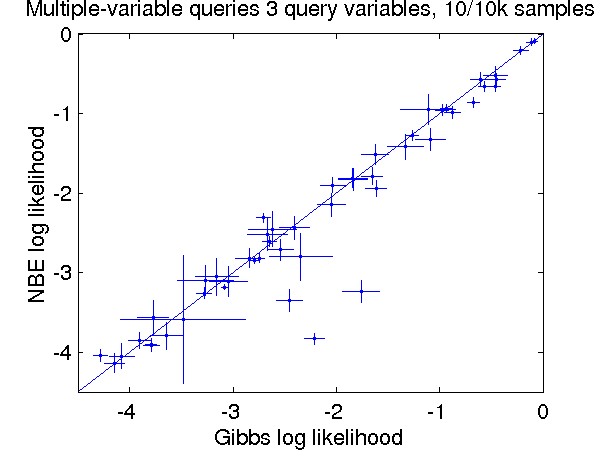 ---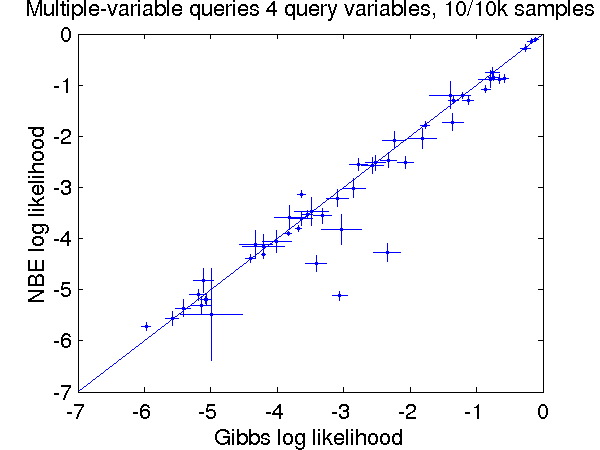 ---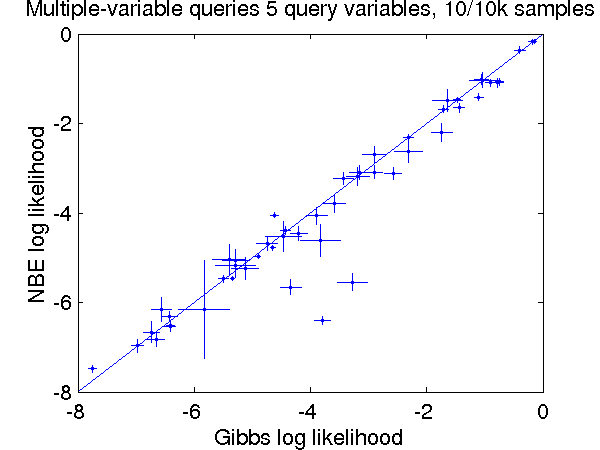 ---
Comments to Daniel Lowd (lowd at cs dot washington dot edu)